visitors and activities during 2016.
In the month of November we had the visit of several distinguish people. Dra. Wilma Gonzalez, former director of the Life Style Center in the University of Montemorelos New Leon, Mexico, We had the oportunity to visit local orphanage, meeting with local authorities. More than 50 leaders from Poptun were present. The doctor motivate them take care of their body and invite them to our Life Style Center soon to be open.
We have the privilege to have with us Dra. Yarely Sanchez Paquin from Montemorelos Mexico along with Cinthya Zardoni and dental Lab technician, and Johanna who was a dental assistance were able to see 30 soldiers from the Kaibil Military Army in Poptun , Peten.
Dra. Wilma Gonzalez and her team were able to have a SEMINAR on Health issues, as well MENTAL HEALTH with the help of Janet Julian a teacher from Montemorelos . in this metting assist more than 100 health professionals from our CLINICAS ADVENTISTAS and were able to expend some time the Enginiere Ariosto Sotomayor. Together we had an small radio program in our local Adventist Radio Station.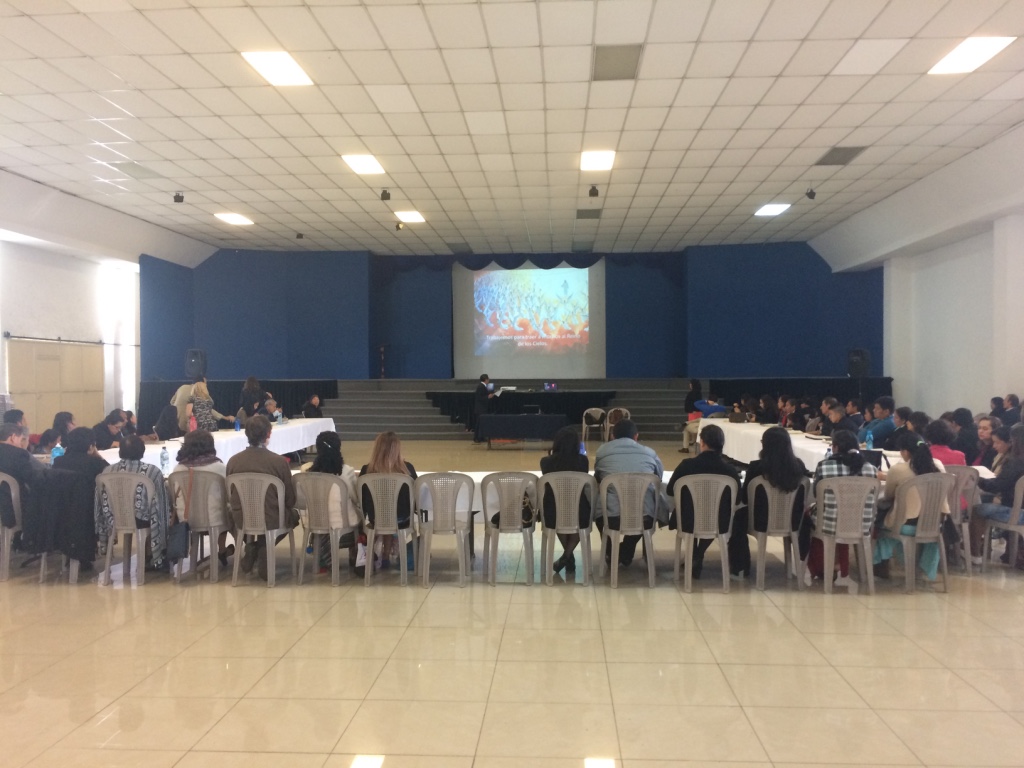 SEMINAR IN AGRICULTURE were impart at our campus in Machaquila, by Enginier Ariosto Sotomayor from Puerto Rico, Also almost every afternoon we had our Laboratory class hands on, developing our own garden. In the evening our guess had more classes on Profecies and how to prepared ouselves for the final days. At the end everyone received a Diploma of recognition.
From MONTEMORELOS UNIVERSITYN, NEW LEON MEXICO our guess Dr. Cesar Puesan a director of the EYE INSTITUTE help us to set up our ophthamology clinic . Thank you for sharing your VISION with us. God is great and he ask for EXCELLENCE .
Visit of Move group, belize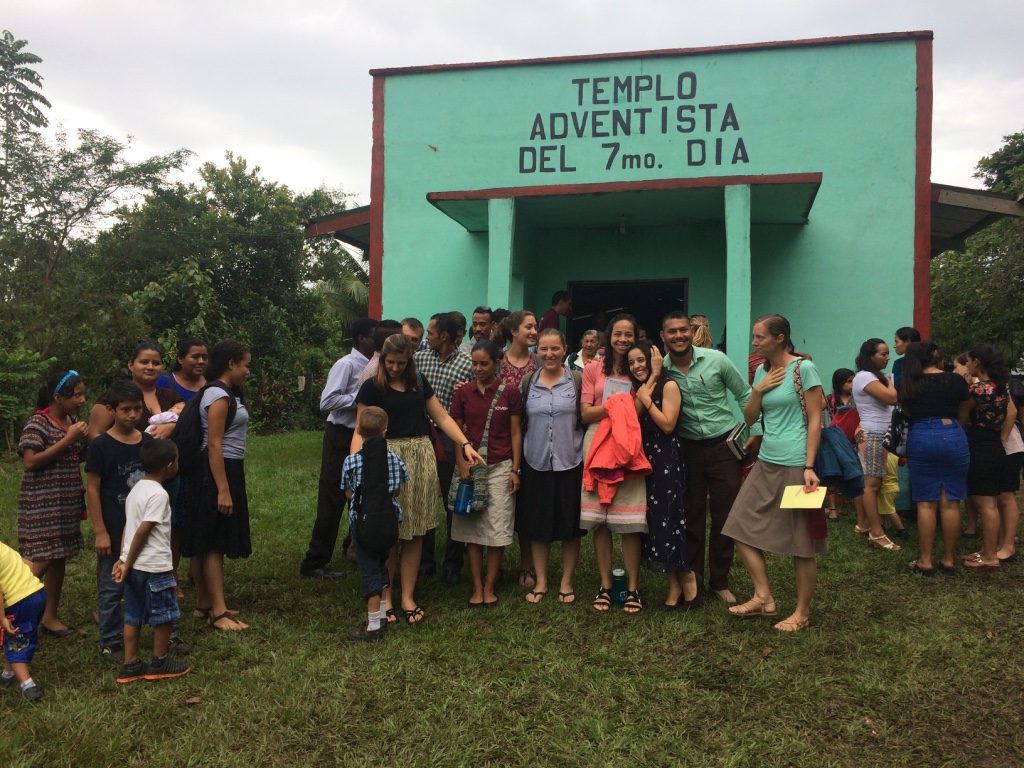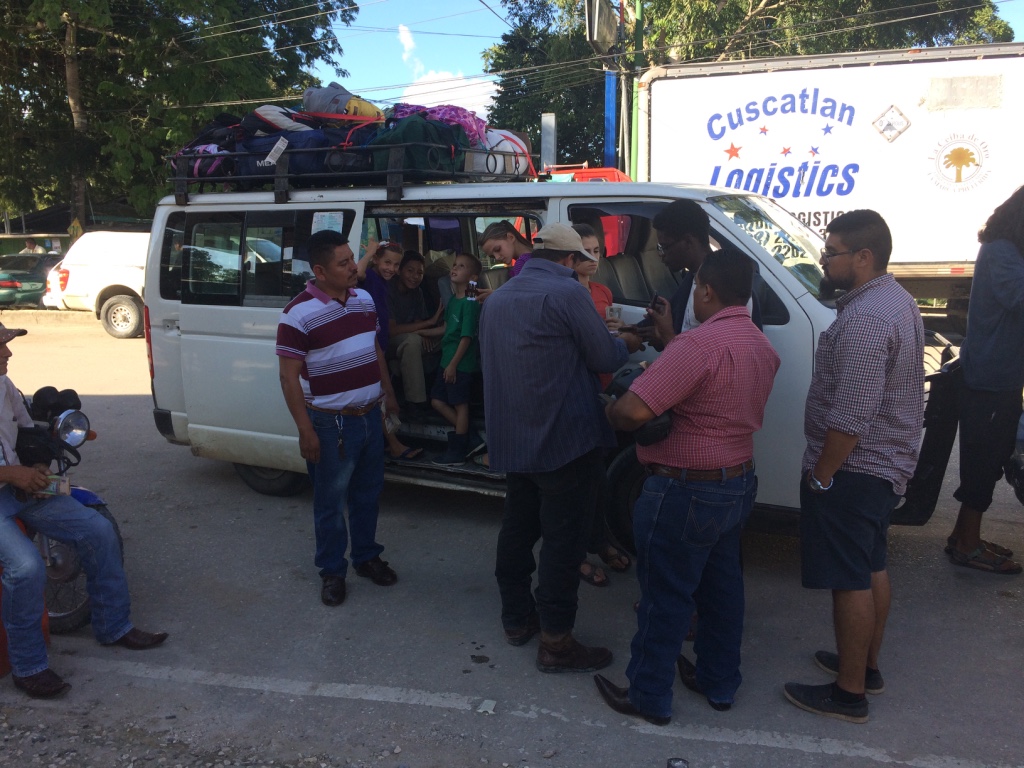 In June we were blessed with the visit of Dr. Wilma Gonzalez, who visited us from Puerto Rico, Dr. Franco Jennefer who visited us from Tapachula, Mexico, Juan Francisco Meza from the city of Guatemala is a medical student who is always ready to serve, also a pleasant visit from Manolo Suarez, from Miami, Fl who is a former intensive care nurse visit during his various activities were conducted among them were visiting several churches in the area and also visit families landfill; Dr. Wilma also provided training on health education, we are very appreciated for the time they spent with us.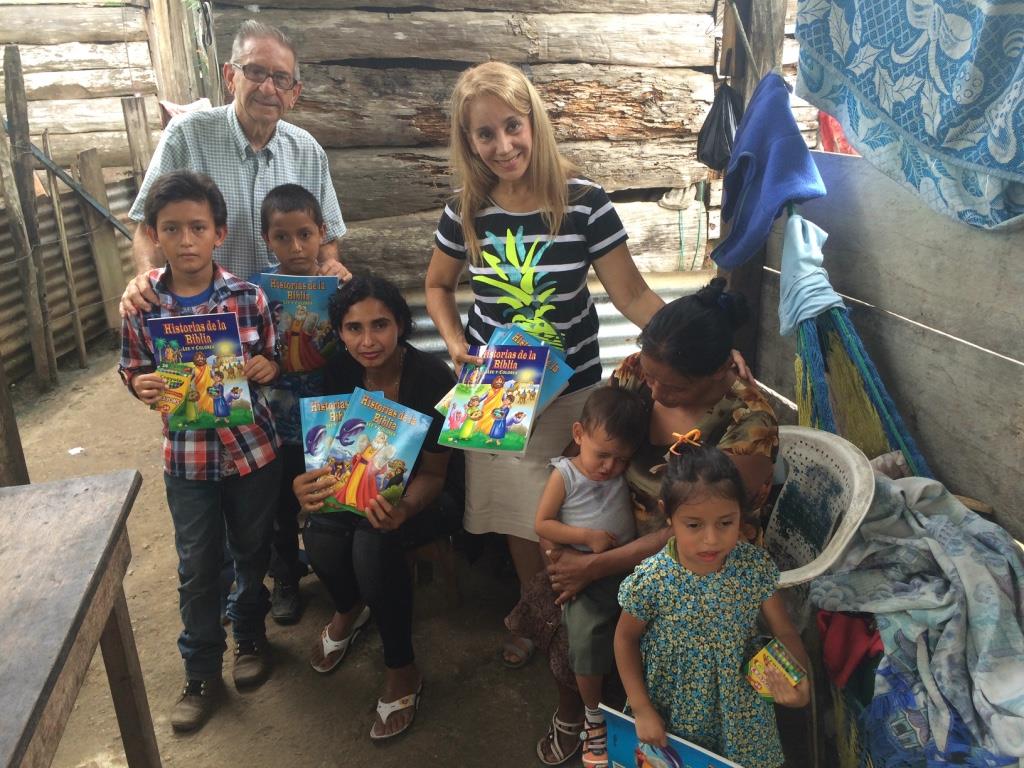 More than 50 children were reached in the event at GHH. This summer Mr. Rudy Santana from WEIMAR INSTITUTE brought many smiles to many children in the neighborhood. I can not believe the reaction of many children, saying "This is a Christmas in the summer", praise the Lord had enough gifts for everyone and reached for mothers of children, wearing clothes and shoes. This is the law of heaven. Giving and sharing with others, Our Heavenly Father has given HIS ONLY BEGOTTEN SON who came to reach us .It is our privilege to serve in this area so remote.
"I will answer them before They even call to me. While acerca They are still talking Their needs, I will go ahead and answer Their prayers! SAIAH 65:24
Dr. Lopez Elden, needed to buy a used stove, in the city of Guatemala and when he was on his way he saw a sign sale and stood and asked the price and was surprised the price it was so cheap that told the owner if she had more stoves because I needed three stoves and with that price i had enough money to buy more. The lady asked me why so many stoves and I thought this is my opportunity to talk about our project in Machaquila, and she was very happy and said I have not only three stoves but I have two refrigerators and I'm going to sell it to you all for the price of one stove that you initially wanted to buy. And I was very surprised and she told me our store also will give away 300 bags of clothes to distribute in your area and she continue saying "my daughter of the United States sends a container of clothes each month to our store and you can come and collect each week 300 bags of clothes to give away. I praise and glorify God for this act so small that is telling me that My God is in control of even the smallest things we need. I ask the Lady if i can meet her husband and she call him and we pray together , thank you our Heavenly father for this act of kindness.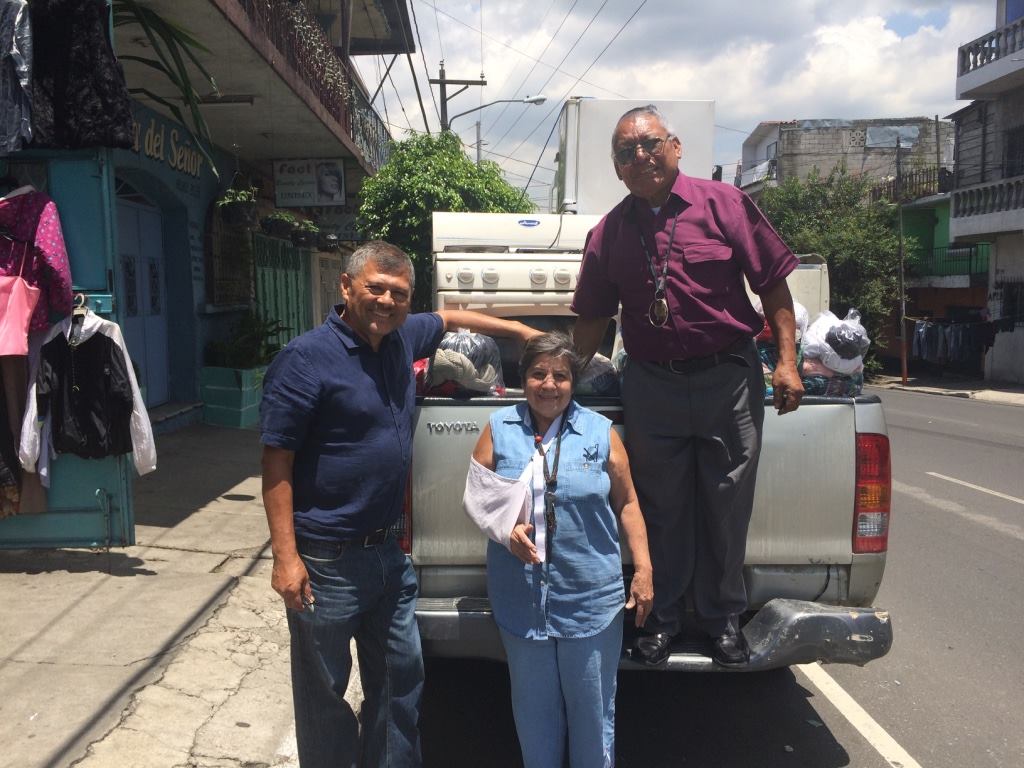 "'You Shall Rise up before the gray headed and honor the aged, and revere your God Shall you; I am the LORD."Lev. 19:32It is a privilege to visit the nursing home in San Luis, a few kilometers from our project, there, we find wisdom in each of these grandparents council. It is our responsibility to care. They need food, personal care supplies, and some medications and especially love.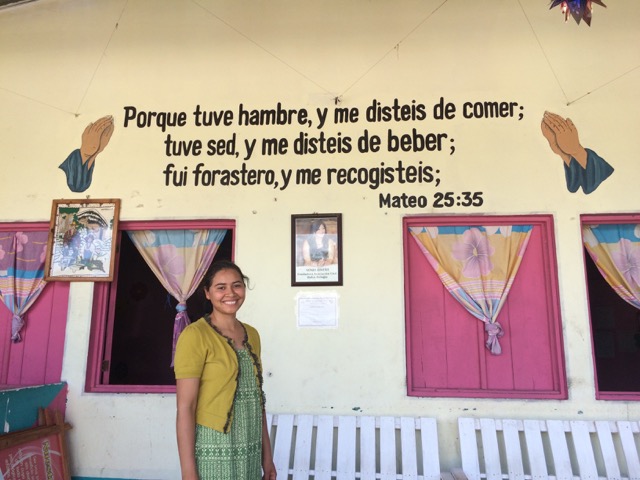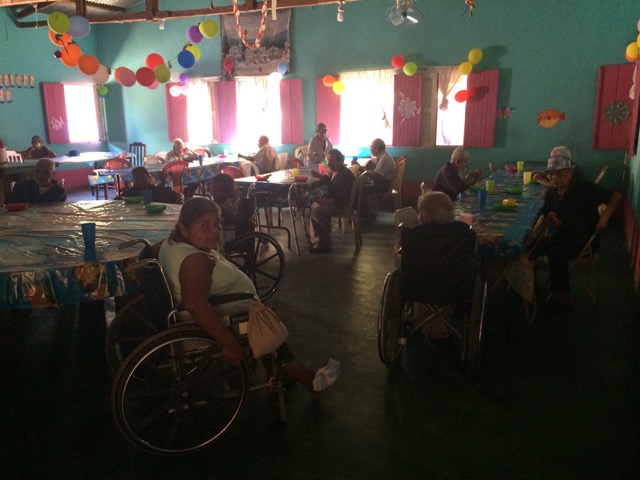 "And the King will say, 'I tell you the truth, you did it to When one of the Least of These my brothers and sisters, you were doing it to me!' Matthew 25:40
A few kilometers from our project is a very special orphanage for us, because this orphanage does not have many resources, and more or less holds between 45 to 50 children including infants, young children and adolescents, and adolescents girls abused, God has been very kind and we have been able to share the blessings we have received them.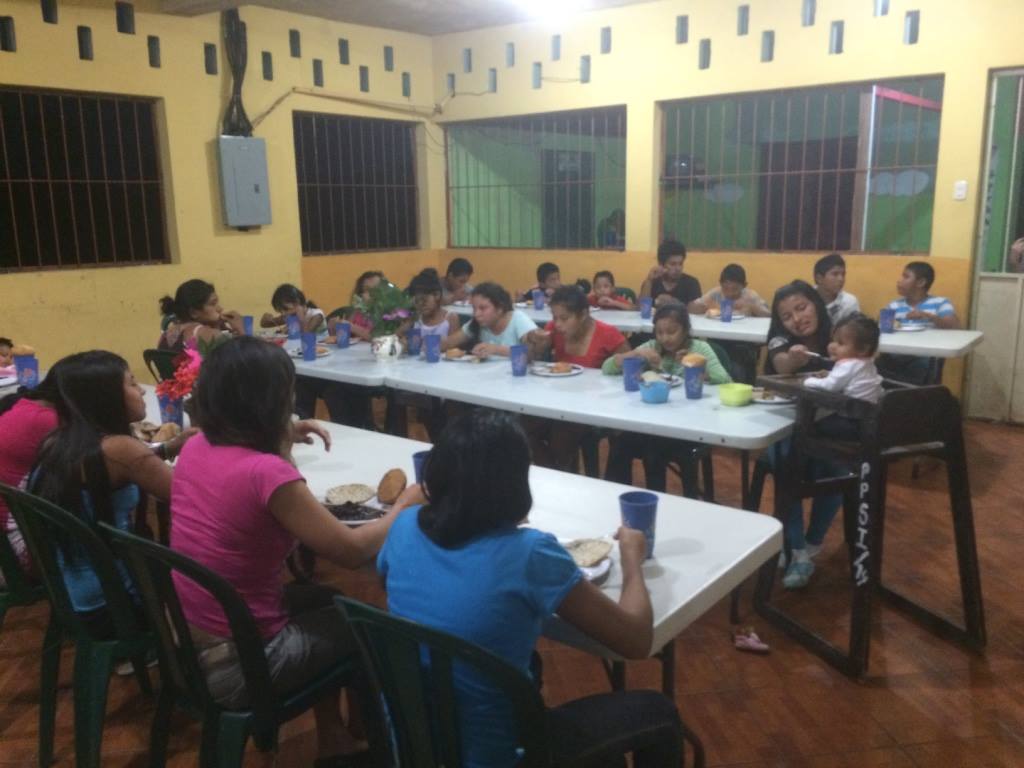 We welcome my friend and nurse David Jaimez from Oroville, California is the new volunteer giving us one month.had the privilege to share a month with David, was helpful in the camp and especially the experience lived during that month, he participated in a medical mission and also helped painted the clinic and selling pineapple in the market, also had the joy of being able to celebrate his birthday the Guatemalan style with firecrackers at four o'clock. when asked David what did you like best about your visit to the project, told us that what I enjoy the most was to go to town and sell pineapples, was so gratifying to know that he was happy to have enjoyed that month eating healthy and lost ten lbs.
In January we had the blessing of receiving the help of a group of volunteers, who came from some departments of Guatemala, they were, Marisol Matzul, Juan Damian, Claudia Chuc, Karina Pacheco, Cristian Ramirez from Mexico, also Brittany Sorbett who came from Houston, Texas, to support us in the Administrative area, it will be in Guatemala as a missionary for a year and a half, thanks for all the help they are contributing to the advancement of the work in this needed area of Guatemala as it is Machaquila .